Day On The Road
So, the day unfolded into a very interesting one. We know that choosing art for your home is an exciting process but today I worked with a Barristers Chambers discussing their ideas and choosing works for their public areas and waiting rooms, content of the works is everything to this practice.
My next visit was a  first consultation at an Orthodontist practice looking through the detail of the art for sale at elasticspace.co.uk. The space here was stunning, a patients waiting room with high ceilings and original Georgian doors and proportions throughout. I'm really looking forward to seeing the work  that the client has chosen to view in place this Saturday.
Later this afternoon I installed a  painting at client's home and  the day  ended with a quick visit to the framers. 300 miles, 3 Service stations and one very bad sandwich later and home to plan another day … and make pancakes!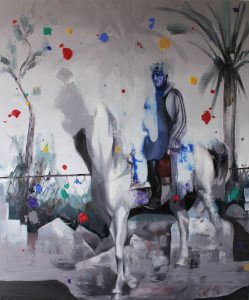 TOMAS HARKERhttps://elasticspace.co.uk/shop/tomas-harker/